Know Exactly How to Improve Your Brand Reputation with Reputation Score X
Adam Dorfman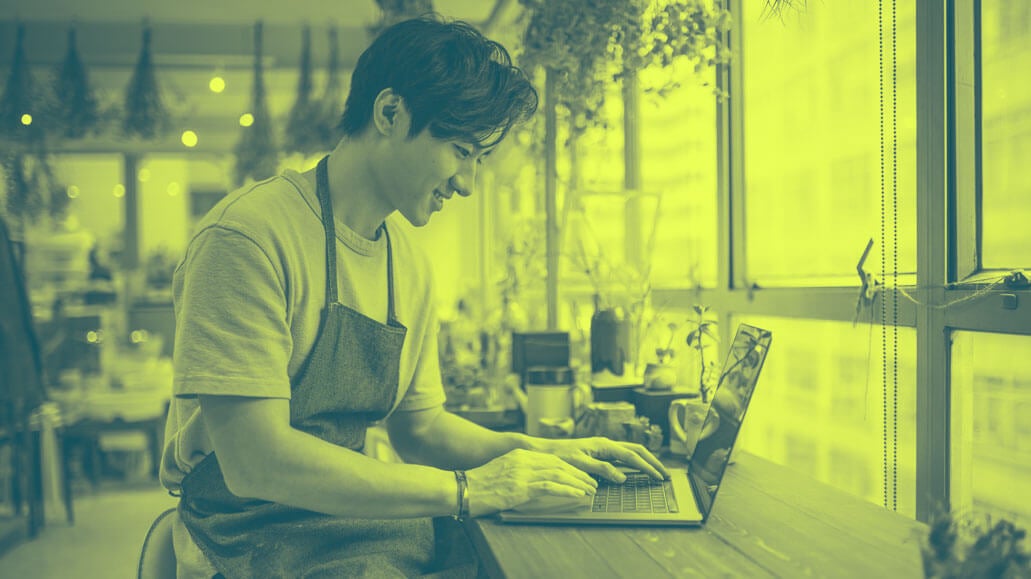 When setting out to improve customer experience, most brands start by trying to gauge how they're doing today. After all, knowing how you measure up in the eyes of your target customers is crucial before you can determine what needs to change. But with the overwhelming amount of customer feedback data out there, distilling things down to one simple performance metric can be a real challenge.
Not with Reputation Score X. It's like a personal trainer for your business, helping you to see where you are today with one easy-to-understand score, showing you how you got there, then telling you exactly what to do next to improve. Check out this video for a quick 2-minute overview:
Here's a breakdown of the key benefits Reputation Score X provides:
See Where You Stand Today
Your brand receives feedback from an ever-expanding pool of sources. Reputation Score X takes into account all factors affecting your reputation — star ratings, online reviews, business listings, social engagement and more — to calculate a 360-degree view of your brand's performance.
In addition to your brand-level score, a Reputation Score is also calculated for each of your company's locations. This enables dynamic location-to-location comparisons, including built-in leaderboards that highlight top performers, bottom performers and most improved. What's more, you can also see how your brand and locations are performing compared to your industry as a whole.
Knowing your current performance is an important first step, and it opens the door to a deeper analysis of the specific factors that impact your score.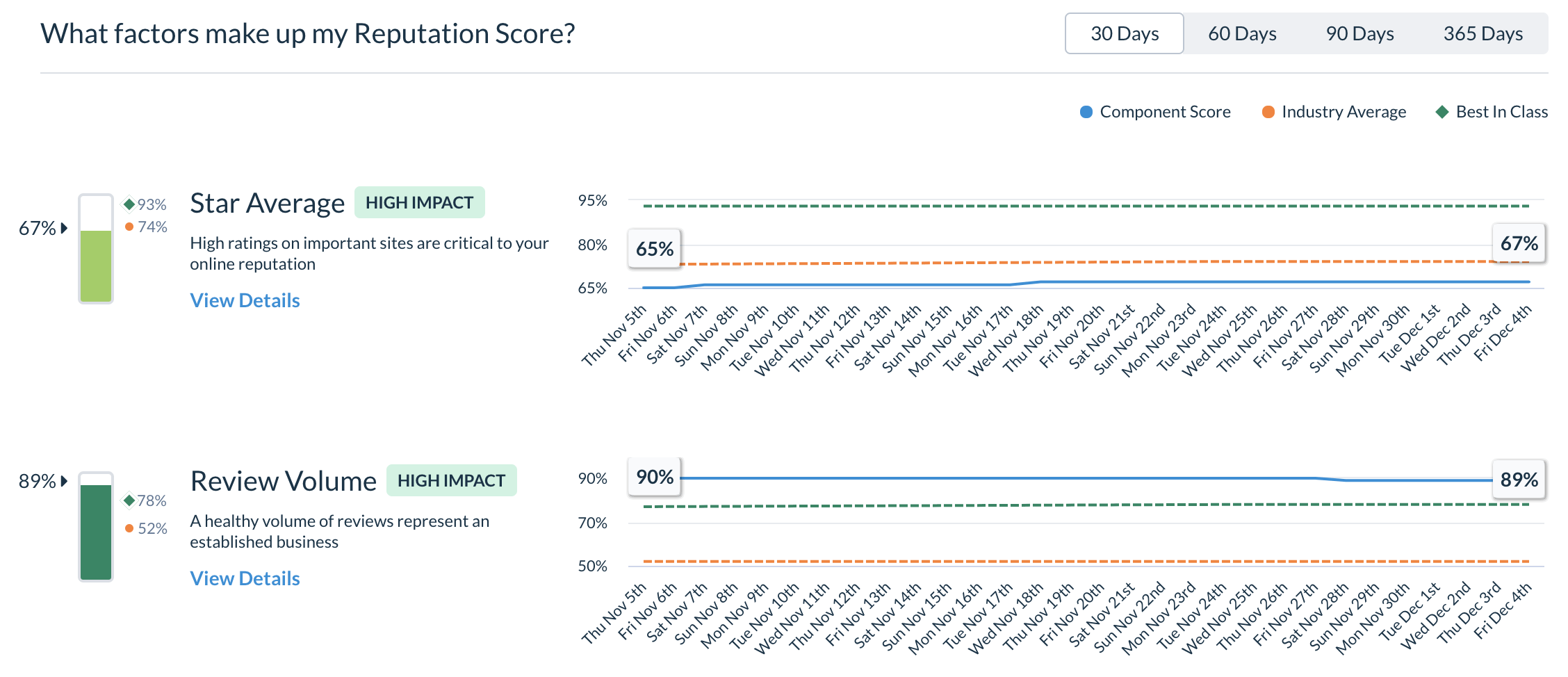 Learn How You Got There
Did your score drop because of a low review response rate? Was last week's bump due to an influx of new positive ratings? Reputation Score X helps you answer questions such as these, and more. It sheds light on what factors have impacted your score the most, and allows you to drill down into each component to understand its performance over time.
To help draw meaningful conclusions from the data, Reputation Score X summarizes the factors that have had the most impact recently into quick, digestible sound bites, eliminating the need for you to dig through piles of data, and bringing your current strengths and weaknesses to the forefront.
Most business performance tools stop at delivering and summarizing data, but Reputation Score X isn't like most tools. It goes the extra mile and tells you exactly what to do next.

Know What to Do Next to Improve
The toughest part of studying data is knowing what actions to take based on the findings. This is where Reputation Score X truly shines.
After showing you where you stand and highlighting how you got there, Reputation Score X offers up prescriptive recommendations on what to do next. These recommendations — such as responding to 10 more customer reviews or sending out review requests to generate 14 more reviews — are tailored to your business and based on the real-time measurement of your brand's performance across all components of your score.
As an added benefit, Reputation Score X predicts the numerical impact each recommended action will have on your score, so you can prioritize your next steps and ensure you're tackling the most impactful tasks first.

How to Take Advantage of Reputation Score X
Now for the best news yet: Reputation Score X has been added as a new, standard component of the Reputation.com platform and is available to existing customers at no additional cost. Check it out in the platform today, or reach out to your Customer Success Manager for more information. Not a customer yet? Email sales@reputation.com, and one of our team members will be happy to give you a demo!