How to Show Respect for Your Retail Customers in Times of Crisis
Reputation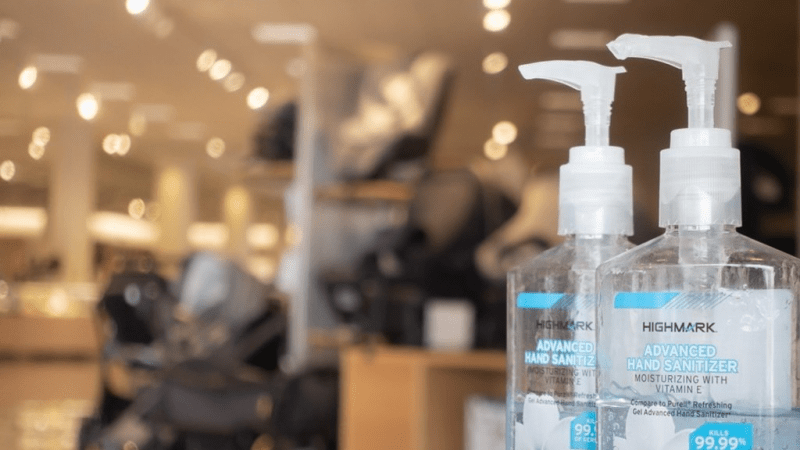 COVID-19 has pushed customer-centric businesses to shift the way they do business. The current environment has become incredibly challenging for retailers as they struggle to find the best ways to respond to the crisis and continue to connect with customers, from a safe distance. Since it's easy to make a misstep during this difficult time, here are a few ways that your business can demonstrate respect for its retail customers, both online and in the store.
(Access our COVID-19 Resource Page today to find out all of the resources at your disposal.)

1. Open the lines of communication.
One of the best ways you can show your customers some respect during a crisis is by keeping the lines of communication wide open. First, let customers know if something has changed. For example, you can make changes to your business listings to mark your business "temporarily closed," list extra services you are providing or update your hours of operation.
Next, post any changes on social media, your company's website and in your physical location so that customers don't have to search, and your staff isn't faced with the same questions day in and day out. Finally, be ready to listen to customer feedback and address it appropriately.
2. Give customers a choice.
Many of today's consumers are struggling in more ways than one. Having rigid rules about how you're going to operate won't endear you to those that need different types of solutions. Be a bit more flexible by allowing customers to opt out of membership agreements or choose a cash refund over a credit, even if it's not something you normally offer.
3. Be ready to go virtual.
Not everyone is comfortable with technology, but there's nothing like a global pandemic to push people out of their comfort zones. Whether you're a tech whiz or not, make your brand more visible online during a crisis. Some of the ways you can do this include:
Have video chats with customers to showcase products or provide post-sale support.
Host a virtual webinar in the place of a canceled event.
Go live on Instagram or Facebook for a question and answer session.
4. Be relevant and empathetic.
It can be tough to know how to do and say the right things in the midst of a crisis, and most people understand that businesses are doing their best. While you don't have to stop selling entirely, consumers do want to support brands that are socially responsible. You can remain relevant by taking a bigger interest in what's going on in your community and the lives of your customers. Show empathy and see what you can do to be supportive.
5. Go Above and Beyond.
These are unprecedented times, and your business should be willing to color outside the lines to satisfy its customers. Give your staff the authority to go above and beyond to resolve issues. This lets retail customers know that they are valued and will help build strong brand loyalty.
During any crisis, customers want to know that you have their best interests in mind. As long as you keep the lines of communication open and remain transparent, your retail business has the best chance of surviving a tragedy and even coming out ahead, thanks to positive customer feedback and a boost in your online reputation.
Download our ebook "Getting Started with Online Reputation Management" to learn more about how a systematic approach to your online presence can make a difference in your results.