How People and Healthcare Systems Are Tweeting about COVID-19
Reputation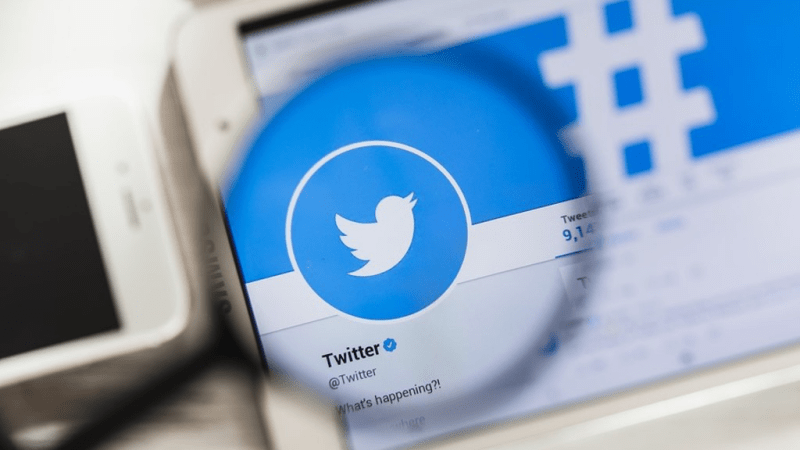 How frequently are people and healthcare systems talking about
healthcare
and COVID-19 on social media in 2020? And how is sentiment changing as the pandemic continues?
To find out, we examined the frequency of content that people and healthcare systems have been sharing on Twitter from January to April, then looked at the sentiment of the content. We focused on Twitter because Twitter provides a visceral, real-time snapshot of sentiment.
In addition, we examined the tweets of the general population and focused on content that contains names of specific healthcare systems. Doing so helped us narrow our analysis to people who are more likely talking about healthcare and COVID-19 with stronger intent to find care for their needs.
We analyzed tweets mentioning or made by 18 healthcare systems in the United States, and categorized them to see if they were COVID-19 related based on 15 different keywords. In all, we examined nearly 105,000 tweets.
Related: Mastering the Marketing Technology Stack for Healthcare
Here's what we found:
COVID-19 Is a Prominent Topic Among the General Population – but It Does Not Dominate the Conversation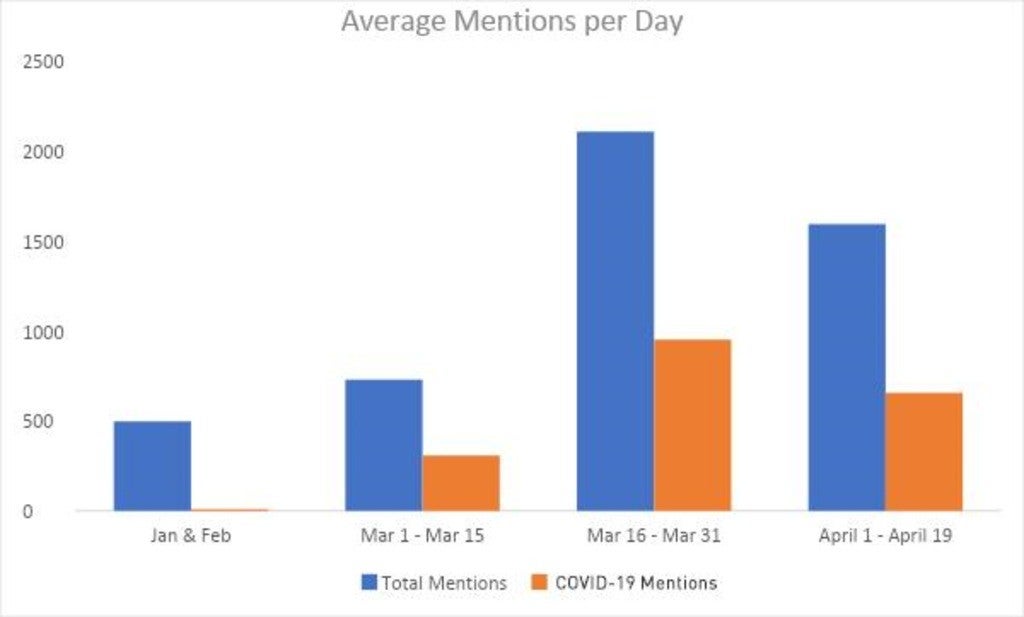 We see a large increase in people talking about healthcare as 2020 progresses. The number of healthcare mentions increased 3X from the beginning of the year, with a peak at 4X compared to the beginning of the year in the second half of March.
For COVID-19, the number of mentions increased sharply in March. COVID-19 mentions peaked in the second half of March with 3X more mentions than the beginning of the month.
Sentiment Is Beginning to Rebound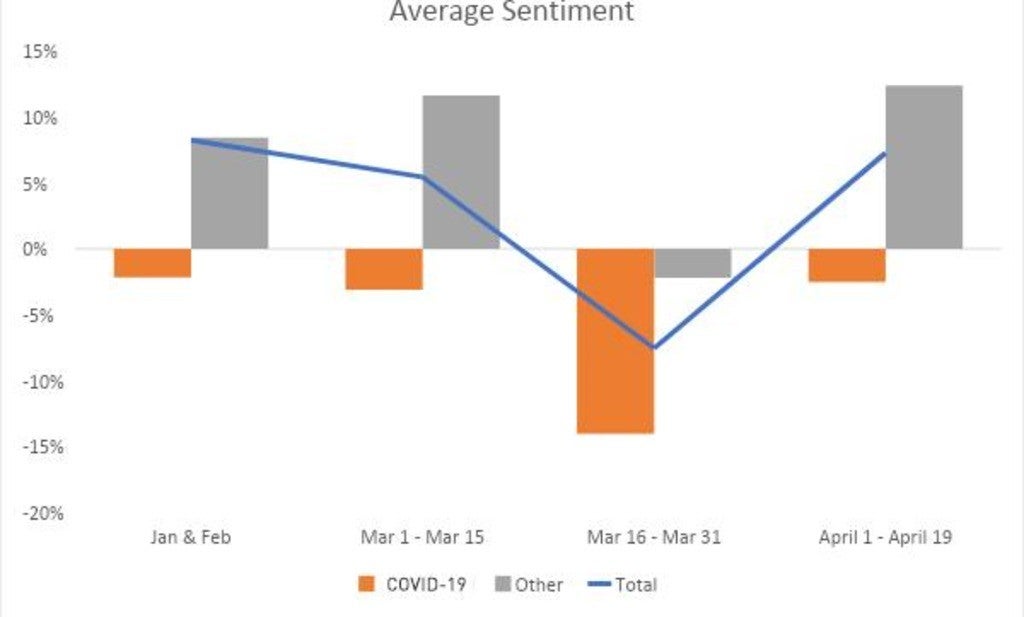 The sentiment level for healthcare topics other than COVID-19 dropped substantially during the second half of March but has actually come back stronger than it was at the beginning of the year.
The second half of March saw a big dip in overall sentiment. This period had some major events affecting sentiment (e.g., shelter in place, people dying from consuming chloroquine).
Among the general population, sentiment for COVID-19 related topics appears to have stabilized at the same level as the beginning of the year.
Related: Thriving in the Face of Change: 5 Consumer Experience and Marketing Trends for Healthcare
Healthcare Systems Have Maintained a More Measured Cadence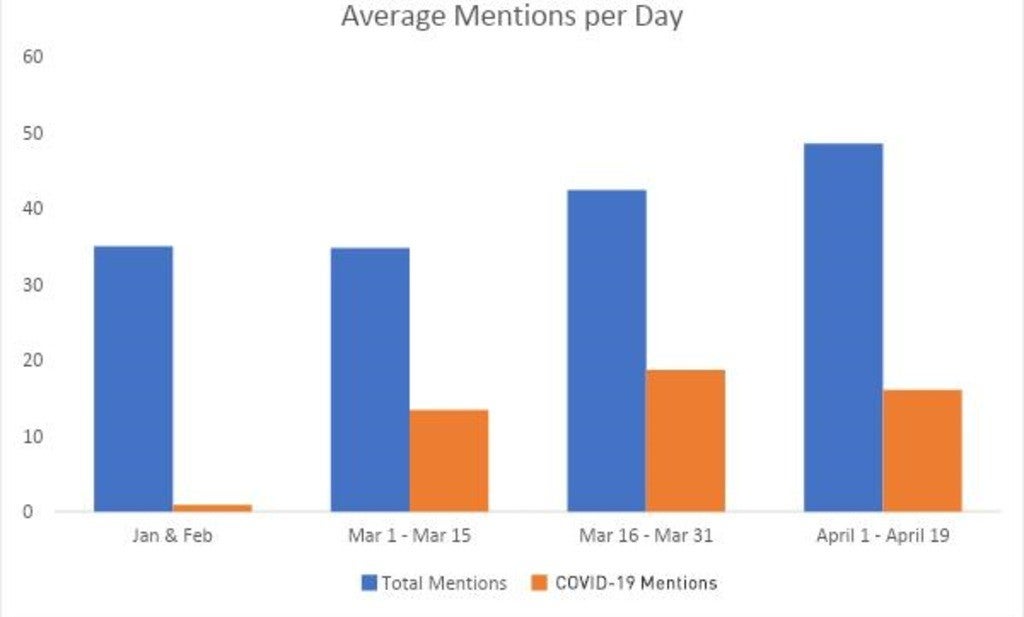 The number of healthcare system mentions, in general, has increased 37% from the beginning of the year. But we don't see the same peak in the second half of March as we did when we looked at tweets among the general population. The number of total tweets has continued to increase in April. Healthcare systems are maintaining a more steady cadence.
For COVID-19, the number of mentions has been fairly stable since the beginning of March, with a slight peak in the second half of March.
Healthcare Systems Have Been Positive When Tweeting about COVID-19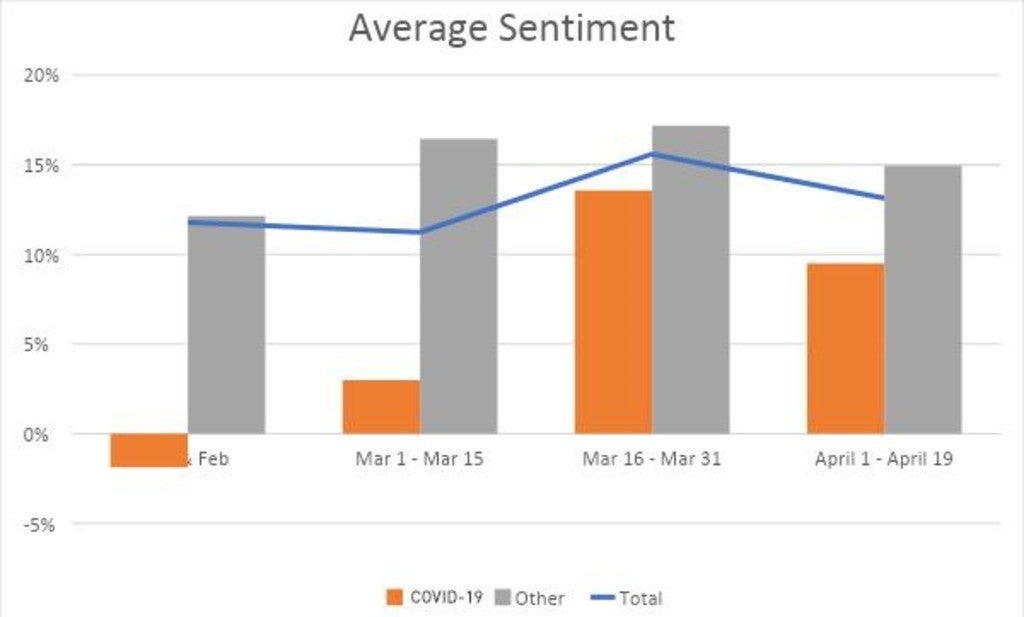 The sentiment for tweets from healthcare systems has a much more positive tone compared to all social media posts from the general population.
During the second half of March, there was a spike in positive sentiment for COVID-19 related mentions, in stark contrast to what we have seen for tweets from the general population. The sentiment has also increased 3X for COVID-19 related tweets since the beginning of March.
Healthcare systems seem to create more positive tweets overall.
Related: The Millennial Impact on Healthcare
Putting It All Together
Here's what the data tells us:
January-March: as COVID-19 peaked in March, Twitter conversations became more negative, likely as people responded to increases in death rates and uncertainty about how the virus spreads.
April: As people learn to accept a new normal of life during the COVID-19 pandemic, sentiment is becoming more neutral as Twitter chatter turns to topics such as measures to protect personal health. Acceptance of a new normal also means that COVID-19 chatter is beginning to trail off among the general population throughout April.
Healthcare providers need to continue talking about COVID-19 front and center. At the same time, they should continue to maintain the most positive sentiment possible and provide useful information, while comforting and uplifting, such as celebrating healthcare workers.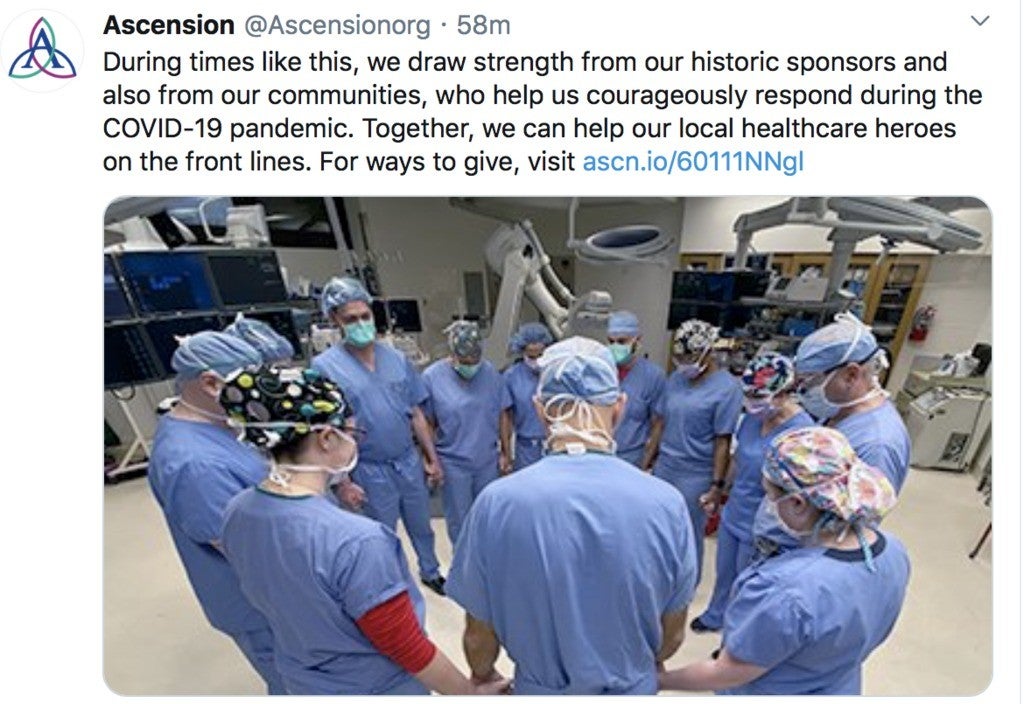 With the general population showing more interest in healthcare topics in general throughout April, health systems should dial up non-COVID-19 content to be responsive. As spring turns to early summer, provide tips on exercise, dieting and general wellness in the context of social distancing practices. Providing well-care advice will be welcome during extended shelter-in-place mandates.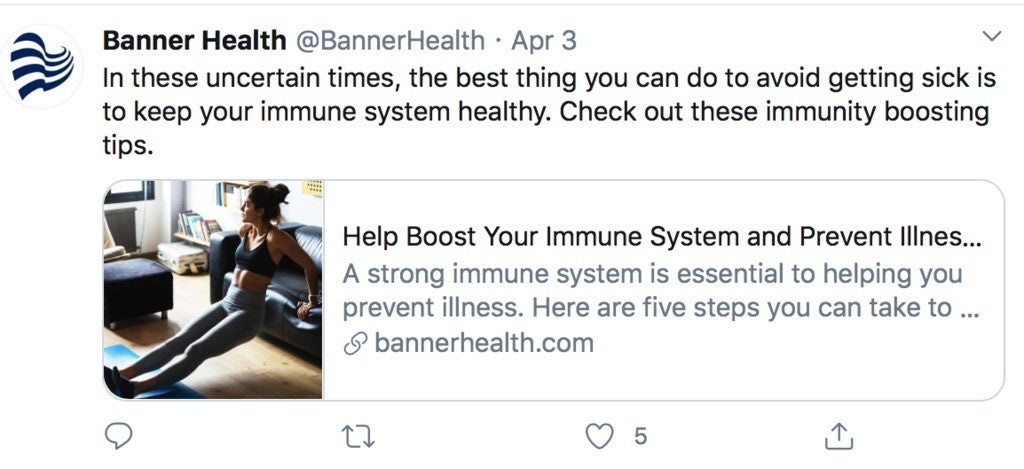 Now is the time to reinforce a new normal marked by self-care and wellness while continuing to share COVID-19 content. Your audience is ready and receptive. Contact Reputation for help.
Keep Reading: Introducing the 2021 Healthcare Reputation Report