How Customers Are Reving Up Interest Around Powersports
Reputation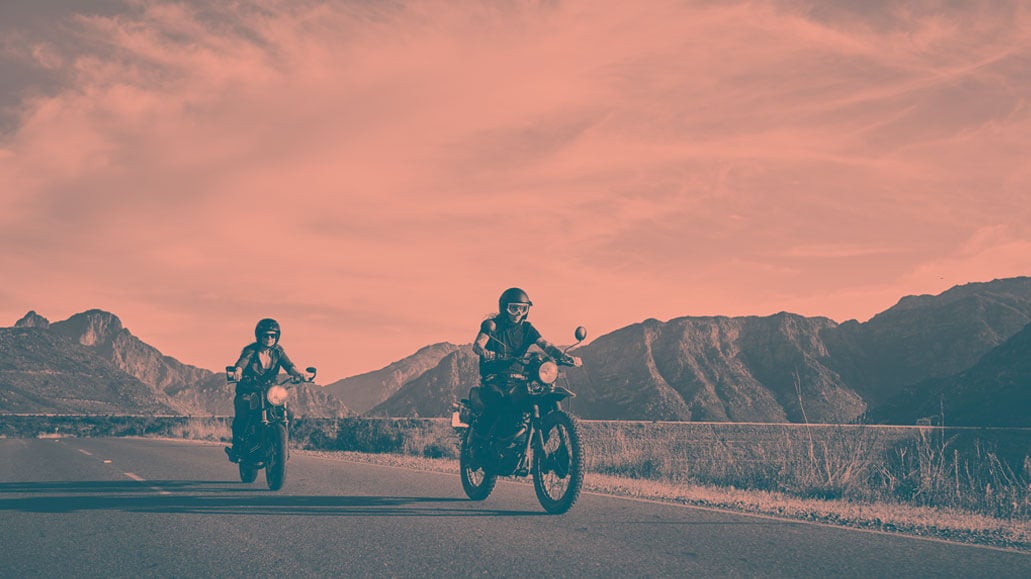 This is the first in a four-part series on the powersports industry. 
Quarantine restrictions have influenced consumers from every walk of life to look for fun outdoor activities that enable them to maintain their social distance from others. As a result, the Powersports industry is ramping up. From motorcycles to ATVs, to snowmobiles and watercrafts, people are hopping on powersports vehicles and riding away their quarantine blues.
In fact, the Powersports market is expected to grow at over 6% CAGR between now and 2026, reaching 1.35 billion in 2023, up from $1.13 billion in 2017. In addition to Covid-19, construction of new outdoor recreational facilities such as theme parks and trails will continue to increase market demand.
As the market heats up, so will the competition. To stand out and be chosen by powersports newbies and enthusiasts, it's important to make sure your brand's reputation is strong — both online and offline. This requires constant attention, and the willingness to request and act on customer feedback.
Reputation.com recently conducted extensive research to learn about the reputations of top powersports brands — and what customers are saying about them — to find out what matters most to your audience. We looked at online data from over 3,000 North American powersports dealers, including 1 million online reviews, business listings, search data and social commentary. In the first of our four part series on the powersports industry we'll dive into our findings around customer sentiment. 
As Review Volume Wanes, Complaints Impact Reputation
The powersports industry as a whole experienced a drop in online review volume in the fourth quarter of 2020. This may be due to reduced interest in outdoor activities during the winter months. What's interesting is that, despite the drop in review volume, the number of complaints for some brands increased.
Online sentiment, review traffic and volume have tailed off in Q4 of 2020. 
By analyzing customer feedback from reviews, surveys and social commentary, we can identify where potential issues may be impacting customer experience at your locations. Overall, pricing remains the number one driver of negative sentiment and top source of complaints, however, we're seeing pricing feedback improve steadily.
Pricing feedback is improving, although it's still a top source of negative sentiment. 
Aside from pricing, Covid-19 related topics, such as PPE, have seen an uptick in focus from customers. The word cloud below clearly illustrates what safety issues are most important to customers, based on our analysis.
Words such as "mask" and "wear" loom large, because many of the complaints contained those words. People who enter a powersports showroom want to feel safe and respected, and they want to see staff following CDC protocols at all times. Additionally, the frequency of words such as "employee," "helpful" and "store" indicate the importance of interactions with employees.
Access to this information can help you identify where your strengths and weaknesses are in terms of customer experience, and build out a strategy for optimizing customer interactions. (For some recommendations on how to improve and manage your brand during the Covid-19 crisis, check out this blog post.)
Reputation Scores Show Room for Improvement
Reputation Score is Reputation.com's proprietary index for measuring how a business is found, chosen and experienced online. Expressed as a number between zero and 1,000, Reputation Score is calculated using nine unique factors to help you understand how your business and locations are performing relative to competitors and best-in-class benchmarks.
The average Reputation Score for the Powersports industry is 522 out of a possible 1,000. As a point of reference, the average Reputation Score for automotive dealers is 594. Clearly, there is room for improvement among powersports dealers!
One of the ways to improve your overall score is to request and respond to reviews from all customers. Research has shown that the majority of reviews are positive, so the more you ask for, the better. A high volume of recent, positive reviews not only improves your Reputation Score, it helps you rank higher in local search, making it easier for consumers to find and choose you when they're looking to buy. What's more, access to feedback helps you understand what matters most to your customers — whether it's Covid-19 safety, staff interactions, pricing or other aspects of the customer experience.
Feedback is Great — But There's Much More to RXM
Beyond reviews, having a comprehensive strategy for Reputation Experience Management (RXM) is the only way to maintain a solid reputation over the long term, to ensure you rank high in local search, and attract and convert customers. According to our research, dealers that improved their Reputation Score by more than 50 points from 2019 to 2020 saw a 240% increase in conversions from their Google My Business (GMB) listings.
Why does that matter? Because increasingly — and especially during the pandemic — consumers are turning to digital channels such as Google for information about powersports vehicles. Whatever they find there will determine whether they click through to your website or call you — or scroll down to your competitor. Because there are multiple factors that influence your search rankings and ratings, a holistic approach to RXM is the only way to go.
Does Your Reputation Need a Tune-Up?
In 2021, consumers will continue to look for ways to burn off some steam and keep themselves entertained while sheltering in place — and when the weather gets warmer, powersports will be a great option. As the market picks up, be sure you take steps to address customer concerns for Covid-19 safety, train your staff on delivering exceptional customer service, and put processes in place for collecting, responding to and analyzing customer feedback.
For more information on getting started with RXM in your dealership, check out our guide.