Employee Spotlight: Kate Burns, Engagement Manager
Adam Dorfman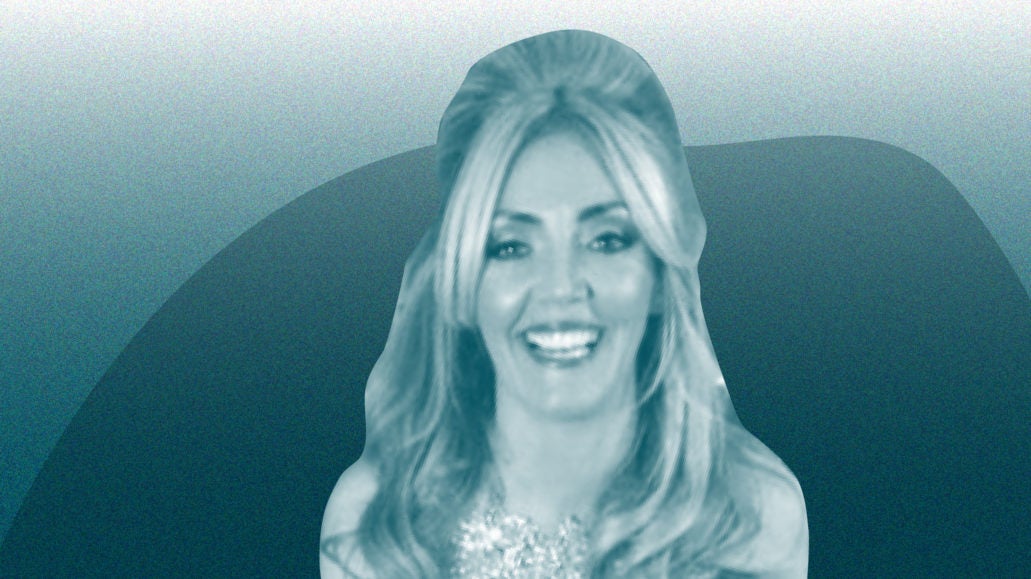 The Reputation platform keeps expanding, offering new features and capabilities that enable organizations to get found and chosen online, and optimize customer experiences. But that wouldn't be possible without our technical teams who specialize in engaging with our clients, implementing and customizing our platform, and ensuring they have everything they need to be successful. 
Thanks to all-star employees like UK-based Engagement Manger Kate Burns, our clients can rest assured their implementation is ready to roll by the go-live date, and strategically customized to meet their unique needs.
We recently spoke with Kate to learn more about her background and why she came to Reputation, what her role as Engagement Manager entails, and what excites her about working with enterprise clients like Mitchells and Butler, BMW and KIA.
Q: Tell us a little bit about your background.
I worked in media production for 20 years, managing the print production and distribution of OK Magazine across the UK. I also managed the weekend print production and distribution for two tabloids. I was working in 24-hour manufacturing cycles, getting calls in the middle of the night from production managers saying "We've run out of paper!" or "The machines are down!" OK Magazine goes on sale on Mondays, so during the weekends, I was constantly on-call. 
Q. What brought you to Reputation?
Magazines had become a dying industry. At one point, we were producing a million copies each week — when I left we were down to producing just 300,000 copies, and publishing volumes were declining at 10% per year. I decided to change my career path, and began researching positions in the digital space.
I had just started to look for new jobs and came across an opening for a CSM position at Reputation. I convinced the agency I was working with that I had transferable skills, even though I'd never worked in the space or for a SaaS company before. Reputation decided to take a chance on me.
Suddenly I went from working in an archaic industry to being on the cutting edge. And, I immediately saw the tremendous benefits our platform brings to customers. That was two and half years ago, and last September, I was promoted to Engagement Manager.
Q. What does an Engagement Manager do?
When I first joined the company, it was like a baptism of fire! Within the first few weeks, I was placed on the Mitchells & Butlers account. It was all blood, sweat and tears, to be honest. I'd never implemented a SaaS platform before, and this implementation was going live across 1,700 locations. It was a very technical implementation, and it was probably one of the most custom implementations we had ever done. My job was to work closely with the client to ensure they were getting the most out of the platform.
Today, my role is solely focused on leading projects. We've grown as a business, so our implementation teams have grown, as well. As Engagement Manager, I'm responsible for taking client implementations live. Then the CSM organization takes over to help clients continue to realize value from the platform. 
Q. Do you focus on a particular vertical or company size?
I work exclusively with our Enterprise clients across all verticals. But because of the work I've done with Mitchells & Butlers, I have developed a specialty with hospitality clients. I'm on Reputation's hospitality expert group here in the UK, which includes team members across sales and marketing, as well. We come together to ensure we understand the unique challenges of the industry, and that we're strategically aligned with addressing those challenges.
Q. How have you handled the transition to remote work during Covid-19?
My job did change quite a bit. Prior to the pandemic, I was out visiting customers every week, and I enjoyed being in the office with my colleagues. I miss the office banter and in-person interaction. On the other hand, not having to get up at 5:00 a.m. to catch the train to London or Birmingham is actually quite nice. I've got two young daughters — five and nine — and although it's challenging working full-time from home and having my kids here distance learning, it's been nice being home with them. I don't think there's a person I work with who doesn't know my youngest, because when she sees I'm on a video conference, she tends to come in and pull funny faces. Everyone's bored of Zoom meetings, and I think they appreciate the entertainment. 
Q. What do you like best about working at Reputation and your role here?
What I love most is our team — the people I work with internally and also externally. Everybody is really supportive and encouraging, and we're like a family. People may roll their eyes at that, but it's true. We're a small team here in the UK. Every morning, I wake up and log on, and we're all communicating with each other and helping each other. In relation to the role itself, I love managing the larger, more complex implementations because I'm always learning and expanding my skill set. It's also gratifying to know that we're giving clients confidence in our platform's capabilities and helping them get the most out of their implementation. 
Q. What's the most exciting project you've worked on?
Probably Mitchells & Butlers, about two years ago, right after I started working at Reputation. It was our largest implementation globally and had many custom elements. I was focused specifically on the implementation of our Surveys module.  Mitchells & Butlers has 18 different brands, so we built a single survey that dynamically adapts to each brand. We also built seven integrations, and our team did amazing work. It was a challenging time, and it was incredible to be part of the successful launch. And, since Mitchells & Butlers is a flagship hospitality brand in the UK, our work with them opened doors to winning new customers in the industry.
Q. If you weren't working at Reputation as an implementation manager, what would you be doing?
I'm an ideas person — not a day goes by that I don't think of a new business idea. I can see myself running my own business or introducing a new app. Right now, that would be challenging to do while also raising a family and working at Reputation, but someday when I have more free time and energy, I'll likely pursue at least one of those ideas.
Q. What's something that most people don't know about you?
A few years ago, I completed the London Marathon. One day after running my first 5k, I decided I wanted to do a marathon. I can be a bit impulsive like that — I wasn't very well trained and I crawled across the finish line, but I did it! I even ran in it again a couple years later and I crawled across the finish line a second time.
Another thing most people don't know about me is that I once starred in a Turkish pop video. I was on holiday in Turkey with friends at the hotel where the filming was taking place. The producers were looking for an English girl to act as the love interest, and I agreed to do it. I didn't get paid — but it was fun!
Q. How have you stayed busy during the Covid-19 lockdown?
While COVID-19 has had such a terrible impact globally, the silver lining is the world has slowed down, and people have the opportunity to be at home with their families. We live right by the river, so we take a nice walk each day. We also take our daughters out on scooters. I've been spending more time doing meditation and mindfulness practices, which has been huge in helping me through this period. I also started doing Pilates, and I've been attending fitness boot camp three to four times per week. More family time, more exercise and healthy habits, and a little wine at the end of the day — those are the positives!