Employee Spotlight: Karthik Divi, Senior Engineering Manager
Reputation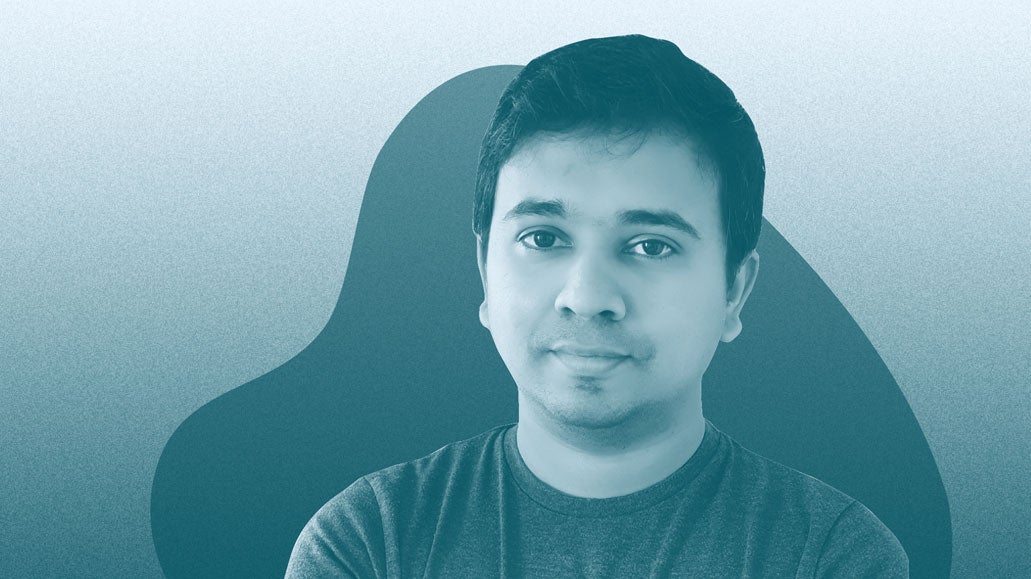 Our cutting-edge Reputation Management Platform wouldn't exist if not for our outstanding engineering team, and it certainly wouldn't continue to evolve to meet the changing needs of our customers. At the heart of our platform is something this month's featured employee knows a lot about: data.
We recently spoke with Karthik Divi, Senior Engineering Manager, about his role at Reputation and what he enjoys about leading his team in India. In addition to learning all about his passion for computers and background in the Supply Chain domain, we found out he has a green thumb — which has come in handy during the pandemic.
Q. Tell us a little about your background.
Karthik: I've been interested in computers since childhood, and around the seventh grade, I started playing around with them. I graduated from Jawaharlal Nehru Technological University in India in 2010 with a degree in computer science, and immediately began working in the Supply Chain domain as a front-end engineer. 
Q. Where did you work prior to joining Reputation?
Karthik: Right out of college, I worked as a software engineer at Four Soft, an IT company specializing in software solutions for the transportation, logistics and supply chain market space. After that, I worked at JDA Software on the Platform team, working to build and improve framework components. That company has since become Blue Yonder, and they're a leader in digital supply chain and omni-channel commerce fulfillment.
Q. What brought you to Reputation?
Karthik: In 2014, I learned about Reputation from a colleague and accepted a job here. I was one of the first employees in India on the engineering side. My role involved working with how the platform collects and uses data to fuel the various modules. Today I lead a team of eight engineers. 
Q. What types of projects does your team work on?
Karthik: As you know, Reputation serves multiple verticals with different platform modules — Reviews, Business Listings, Social Suite, Surveys and Insights, and all of these revolve around data. My team is responsible for pulling in that data. For example, we pull in reviews from more than 300 websites, and the platform integrates all the words — the unstructured text — in those reviews for analysis to provide customers with insights into how their brands are perceived. Depending on the industry, customers will use different review sites. For example, in addition to Google and Facebook, reviews for clients in the hospitality industry will appear on TripAdvisor, and healthcare consumers may use Healthgrades. It's our job to collect all of that data and make it available to the platform.
This year, we're taking on more responsibility. Not only are we gathering the data, we're now pushing out data, as well. For example, the platform enables our users to create social posts. Clients like Ford and GM may create a single post then push it out to thousands of locations. My team is building the capabilities in the platform that enables that functionality. So, basically, all the data comes in and goes out through my team.
Q. What do you like best about working at Reputation?
Karthik: When I first accepted the job offer, my biggest motivation was the domain in which Reputation operates. Working in the supply chain domain wasn't very exciting. I'm a technology person, so working with data and social domain was much more interesting to me than transportation or warehousing. I was also really impressed with Reputation's technology stack. Finally, the sheer scale at which we operate is really exciting and challenging. We collect around 100 million data points every day! 
Q. What's the most exciting project you've worked on at Reputation?
Karthik: There have been several exciting projects — some small and some huge. Right now we're building an ecosystem of data collection and publishing services that includes API Partner, Meru, Collect, Publisher, Prioritizer and Governor. We're also streamlining our data collection and publishing flows across the platform. 
Q. How have you helped your team navigate the challenges associated with the pandemic?
Karthik: In April, my team all left the office to work remotely outside of the city, and most people went to the towns in which they grew up. The biggest challenge was dealing with internet connectivity issues, because many of those places are very remote. For example, I'm working from my parent's home, and you can't even see a nearby house. But it was safer to stay in a remote location rather than in a crowded city, where the Reputation office is. So, we relied heavily on Slack to communicate and streamline workflows. 
Q. Have you picked up any new hobbies during lockdown?
Karthik: Yes, I started working on a small vegetable garden at home. We grow all kinds of vegetables. I enjoy it because it gets me outside and gives me something to do during the pandemic, while I'm away from the city. 
Q. If you weren't working as an engineer, what would you be doing?
Karthik: My father's wish was for me to become a lawyer. Maybe I would have chosen that path if not an engineer.