3 Automotive Brands Handling COVID-19 Customer Communications Like Champs
Reputation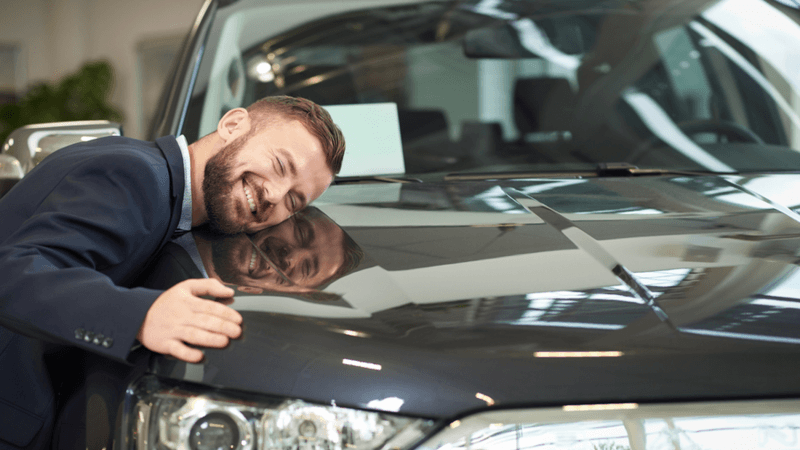 The COVID-19 pandemic is impacting customers in numerous ways, especially when it comes to making payments on big-ticket items. Automotive brands are stepping up to ease financial hardship by offering a range of benefits during these difficult times.
OEMs are providing messaging at the dealer level across dealer social media channels. Those messages lead consumers to dealership websites, where they can access important messages about special programs and offerings for customers. This messaging lets consumers know which cars are available, which promotions are running currently, and which dealers are participating in these special promotions. These coordinated marketing messages from automakers and dealers provide much-needed assurance to consumers during this difficult time.
Here are three examples of how automotive brands are fostering communication and managing their online reputations well during the pandemic.
(Download our 2020 Automotive Reputation Report to see how top brands are trending in the race to the top Reputation Scores this year.)

General Motors
General Motors (GM) which contains the Buick, Chevrolet, Cadillac and GMC brands is providing financial relief to customers and furthering the customer experience by offering a way to keep people connected. All GM customers can call GM Financial to find out what personalized options are available to meet their specific needs.
GM Financial will work with customers who already own GM products to provide assistance during stressful times. Those who need to purchase a vehicle will receive 0% APR for the next 84 months and 4 months of deferred payments for those with excellent credit.
The OnStar service has also been activated for all current vehicle owners whether or not they have opted to receive the service. This activation means that OnStar advisors are always on-hand to assist with emergency situations and provide routing to clinics and hospitals if needed. The service can also connect customers to relevant information organizations such as FEMA, the CDC and other public safety entities.
All COVID-19 relief information has been placed on the GM website so it is easy to find. Customers can locate relevant links to helpful resources for further details.
Ford
Ford is improving the customer experience by launching a new program during the COVID-19 crisis called "Build to Lend a Hand." It applies to new customers who are purchasing a 2019 or 2020 model Ford vehicle and provides unique payment options.
Up to six months of payments are made by the company, relieving customers of financial burdens. Three months are automatically provided upfront, while the other three can be used consecutively or deferred to another time. Financing through Ford Credit is required for program eligibility.
Ford placed this message on their website so customers could easily find it. A phone number is also provided for anyone who has questions about the program.
Nissan
Nissan is offering personalized options to customers during the COVID-19 pandemic. These include deferred lease and loan payments. Customers can call the service line for more details and to request assistance. Each situation will be evaluated individually to determine qualification.
The auto brand is also offering a 90-day delayed payment option to qualifying customers purchasing a select new vehicle. The offer provides a special APR and will cover payments for up to two months.
Nissan USA posted its response to the COVID-19 pandemic on its home page so it is visible to customers. Phone numbers have been provided for those who have questions or require additional information.
Nissan dealerships are also offering repair services, which are specific to each state's requirements during the COVID-19 crisis. Appointments can be booked online or by calling the dealerships directly and are subject to service availability.
How is your automotive brand handling COVID-19 communication? If you need assistance, Reputation.com is here to help. Access our COVID-19 Resource Page today for valuable information about customer communication today.