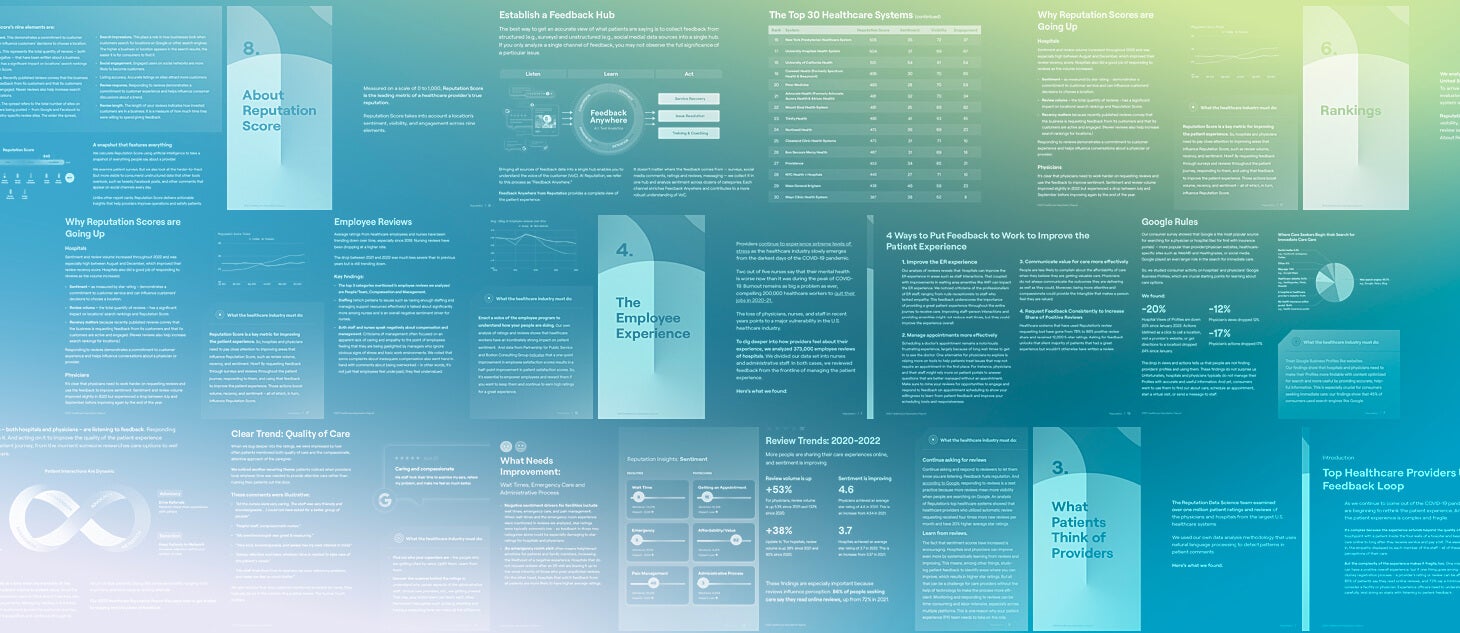 2023 Healthcare Reputation Report
We analyzed one million patient reviews across 200,000 physicians and hospitals. Then we ranked the 30 largest U.S. healthcare systems using our Reputation Score — the industry's leading metric of a healthcare provider's reputation.
Download the 2023 Healthcare Reputation Report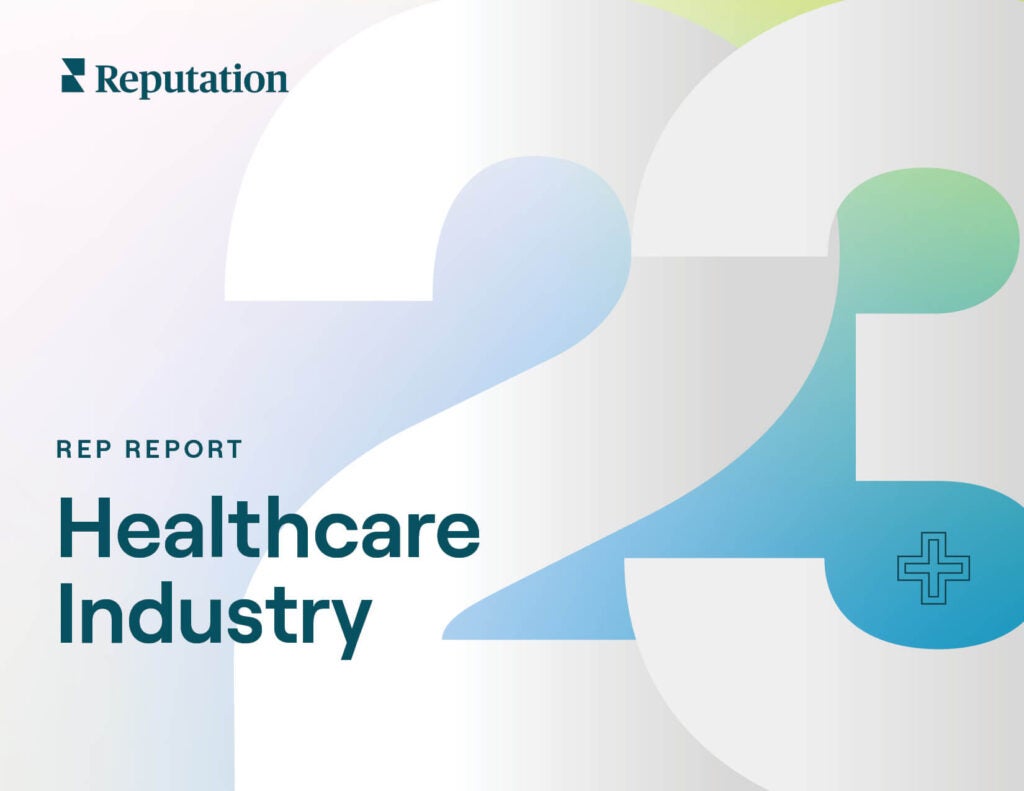 Gain Insights and Stay Ahead of the Competition
At a time when the healthcare industry is shifting from patient volume to patient value, healthcare providers must understand how to attract and retain high-value patients. The key to success? Managing feedback.
Today's top healthcare leaders are engaging with customers across their journey, from new patient acquisition to the return of loyal patients. Doing this achieves benefits ranging from improving retention rates to driving referrals.
So, what do patients think of healthcare providers, and which hospitals deliver the best patient experience? Find out in our 2023 Healthcare Reputation Report!
Download the 2023 Healthcare Reputation Report
Download the Report and Explore Key Findings
With 86% of consumers now reading online patient reviews, up from 72% last year, staying on top of your reputation is more important than ever.
Who the leaders are and why.
What providers are doing well – and what patients think they could do better.
How providers can improve their patient experience by establishing a feedback loop.
What healthcare workers think of their employers.