5 Important Findings in the 2019 Automotive Reputation Report
Reputation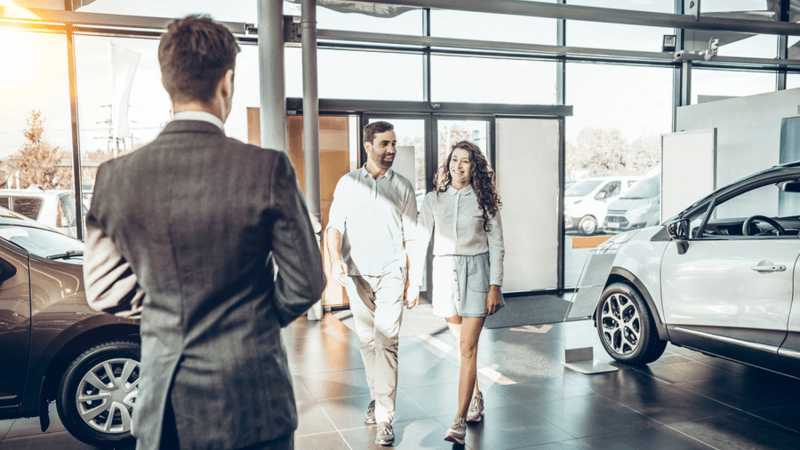 This year may prove to be a challenging one for the Automotive industry, with sales having already fallen about 2%. This is the largest decline since the Great Recession about a decade ago. According to auto data firm Edmonds, sales will drop to 16.9 million this year, compared to 17.5 in 2015.
In this environment, it's critical for auto manufacturers to set themselves apart from the competition. And the best way to do that is to have a reputation for delivering excellent customer service.
Reputation.com recently released its 2019 Automotive Reputation Report, a comprehensive study of how major auto manufacturers and their dealerships are performing when it comes to customer experience and online reputation. To create the report — the first of its kind — Reputation.com's data scientists applied AI, machine learning and customer sentiment analysis to the unstructured text found in reviews and social media for 28 of the largest automotive manufacturers and more than 16,000 dealerships nationwide.
From this analysis, researchers compiled a list of the top 100 dealerships, as well as rankings from the top OEM brands and dealer groups. The report also provides recommendations about how to develop a winning strategy for increasing sales and engaging more effectively with customers.
In addition to rankings and recommendations, the 2019 Automotive Reputation Report uncovered some surprising findings:
The Auto industry as a whole outperforms many other industries in Reputation Score. Reputation.com has performed extensive studies of numerous industries. The average score for the Auto industry was 607, compared to 401 for Healthcare, 552 for Retail and 367 for Finance. Other industries could benefit from understanding how leading auto manufacturers manage their online reputation.
The concept of the "pushy car salesman" may be a myth.  We've all heard the stereotype of the pushy car salesman who won't take no for an answer. Our report challenges that stereotype — turns out general customer sentiment toward car sales staff is quite positive. We found that auto dealers have higher average online sentiment and with an average overall response rate of 69% are among the most responsive to online feedback.
A higher Reputation Score = higher sales volume. Our research revealed that a higher Reputation Score results in more sales. Dealers see a 1% increase in sales on average for every 30-40 point increase in Reputation Score. We also found that there's a 10+% difference in sales volume between dealerships that are effectively managing their reputations and those that are not.
Reputation Score is strongly correlated with review response. Responding to negative reviews is a critical factor in raising Reputation Scores. In fact, the Retail Consumer Report found 33% of the customers who received a reply in response to their negative reviews posted a positive review, and 34% deleted their original negative review. This is good news for auto manufacturers and dealerships, as the Auto industry is better than other industries at responding to negative reviews. Automakers who ranked low in our study — such as Volvo, Tesla and Mitsubishi — could boost their Reputation Score simply by responding to negative reviews and engaging with unhappy customers.
Google continues to dominate in online review volume. Auto dealers should focus on Google in their online reputation management strategy, making sure their GMB business listings are complete and accurate, and asking customers to leave reviews on Google, as well as industry-specific sites.
It All Comes Down to Reputation Management
What can we learn from the analysis? Dealers who proactively manage their online presence are more likely to show up higher in search and be found and chosen by customers, and those who neglect their online reputation will struggle to compete.
Click here to read the full report. Also, visit www.reputation.com/automotive to discover how Reputation.com can help you optimize the CX that you deliver and improve your reputation for customer service excellence.