Best Practices for Reputation & Social Media Management: COVID-19 Crisis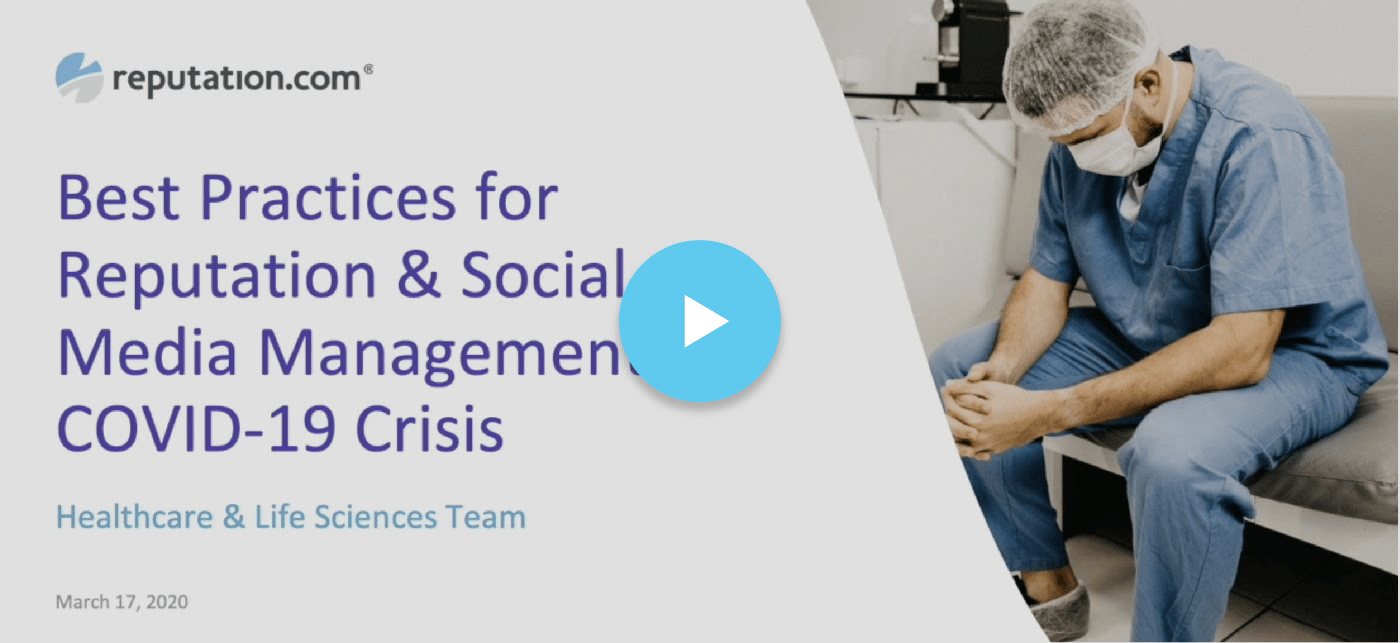 Concerns over the spread and potential impact of COVID-19 (Coronavirus) are straining healthcare organizations and other industries to respond to increased online communications and social media activity.
We understand this is a serious public health issue challenging the healthcare field and would like to offer our support in managing reputation & social media through this recording of a virtual TownHall held on March 17, 2020.
This 40-minute session for our healthcare clients, including Q&A, provides actionable tips on how you can use your current resources to mitigate these obstacles. Specifically, we share with you:
Supportive tactics that can help you manage communications to your patients and local communities
Simple demonstrations showing how to take advantage of your existing tools
What other healthcare organizations are doing
Presenters: Reputation.com Healthcare & Life Sciences Team
Recorded Mar 17 2020 ❘ 40 mins
Topic: Through Leadership
Want more insights on
how to grow your business

with the only platform that brings together online reputation management and gives you the tools to take command of your customer experience?