Customer Experience, Re-imagined (UK)
Adam Dorfman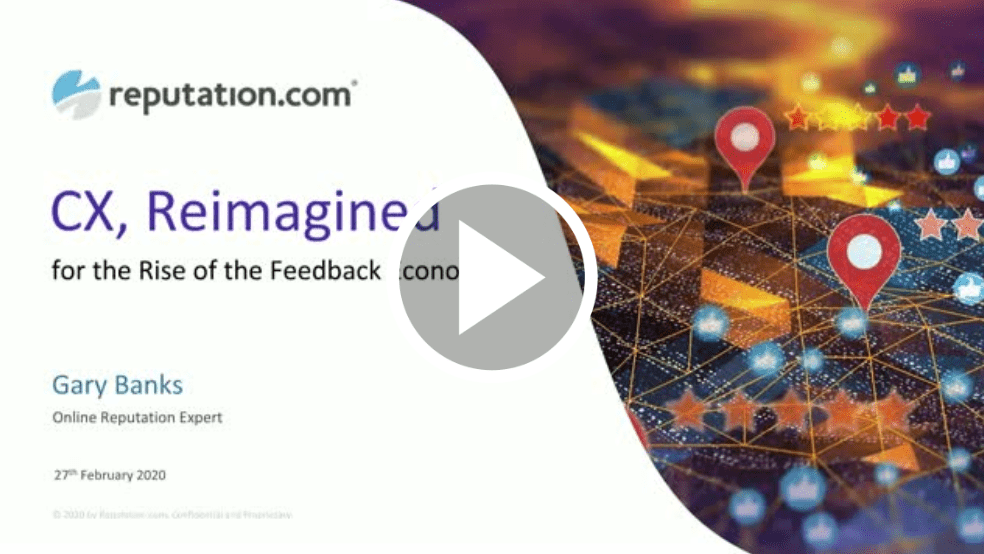 Click the player to view the webinar. Alternatively, click here.
CX has changed dramatically in recent years. With a multitude of options available for consumers to leave feedback about their experiences with a brand, there are more places than ever to gain insight about your customers' experiences with your brand, and more opportunities to use this feedback to make operational changes and improve your overall service.
In this on-demand webinar from February 2020, Gary Banks (Online Reputation Expert and Enterprise Sales Director) discusses all of this and more over 30 minutes.
Watch the webinar to discover:
– Why NPS is no longer a sufficient metric to track customer satisfaction, and how you can go beyond NPS;
– Why you must re-imagine CX to stay competitive in today's Feedback Economy;
– How unfiltered feedback in online reviews and social commentary can help uncover actionable CX insights;
– How to increase search rankings and ratings, and improve customer sentiment about your brand.
Click here to watch the webinar externally (opens in new tab).