What to Do When a Tenant Leaves a Bad Review
Adam Dorfman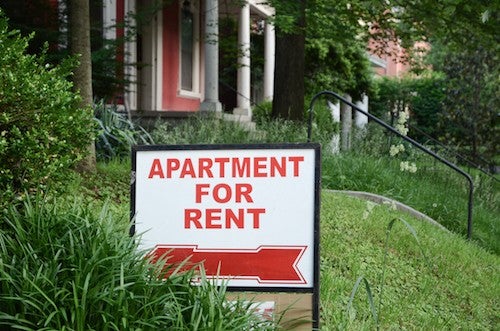 Picture this: A tenant who's moving out leaves his apartment in ruins. The carpet is stained, it smells like smoke and there's even a hole in one wall.
Your building supervisor decides to keep half the deposit to cover the costs of preparing the unit for the incoming renter.
It seems like a fair choice, and your supervisor explain your decision to the exiting tenant in a well-written, polite and timely communication. He seems to understand and does not argue.
A week later, you receive a scathing online review from that old tenant about numerous imagined problems with your property. Your overall star rating drops, affecting your search rankings. What's more, you realize the review posted two days before you saw it, and there's an ongoing conversation about just how bad it was to live in your building.
What do you do?
Don't panic! The following Online Reputation Management (ORM) strategies can help you jump on any negative reviews and respond in a way that helps to keep your online reputation intact.
Respond Promptly and Focus on Customer Satisfaction
Research firm Harris Interactive found that 33 percent of customers who received a response to a negative review subsequently posted a positive review. What's more, 34 percent deleted their original negative review. That's the power of responding to online reviews.
But to be effective, your building supervisor's response must be well-crafted — not arguing with the tenant or offering excuses, but instead acknowledging and validating the tenant's concern, and where appropriate, apologizing for their inconvenience and assuring them you're doing everything you can to address the issue. Then, invite them to contact you directly and take the conversation offline.
Here's an example of a bad review from a disgruntled tenant, followed by a well-crafted, effective response:
Negative review:
"Just moved out of my apartment. I left it exactly the way it was when I moved in, but management kept most of my deposit anyway! They are liars and cheaters! Never rent from them!"
Response:
"We are dedicated to providing the best-possible experience to all our tenants, and we apologize for any frustration you experienced while moving out of your apartment. Please be assured we are looking into the matter and will address the problem as quickly as possible. Please feel free to reach out to us directly to discuss your concern in greater detail."
Remember, having building supervisors respond promptly to negative reviews reflects the caliber of your reputation. Make sure you're monitoring reviews in real-time, so you can respond immediately. Reputation.com recommends responding to 100 percent of all negative reviews within 24 hours.
Use a Trusted ORM Platform
You can't respond to a comment or review if you never see it. That's why it's important to have a process in place for ongoing, real-time monitoring of key review sites and social media networks.
A solid online reputation management platform simplifies and streamlines the process of monitoring and responding to online reviews. It can automatically pull reviews and social media commentary about your company into a single dashboard for easy viewing. From there, you can identify the reviews that require immediate attention.
A robust ORM platform will enable you to set up automated alerts, so building supervisors know the moment a negative review is posted. That way they can work quickly to ameliorate the situation before an extended social conversation ensues.
Some platforms offer templates for review responses, ensuring all your location managers respond with appropriate, approved text. This lowers the risk of rogue, one-off responses that may negatively affect your organization's reputation.
Finally, an ORM platform that provides operational insights with analysis tools such as word clouds and tornado charts can help you identify recurring problems at specific buildings. With these insights, you can take action and standardize best practices across all your locations.
Always Hedge Your Bets
Having plenty of new online reviews on major review sites can offset the effect of one or two bad reviews. Make sure you're actively building review volume, as well as analyzing tenant reviews and surveys for insight into how you can improve operations — and the tenant experience.