Immobilienmakler Don Pelletier stärkt mit Hilfe von Reputation.com seine Onlinepräsenz
Online-Reputationsmanagement für Immobiliendienstleister
Ob ein Immobiliengeschäft zum Abschluss kommt, kann allein vom Immobilienmakler abhängen. Deshalb informieren sich immer mehr Verbraucher in den sozialen Medien und auf Bewertungssites, bevor sie sich für ein Maklerbüro entscheiden. Schließlich möchten sie sichergehen, dass sich der Makler, den sie beauftragen, für ihre Interessen einsetzt und weiß, wie man für das jeweilige Objekt einen guten Preis erzielt.
Das Problem: "Wir waren online nur begrenzt präsent."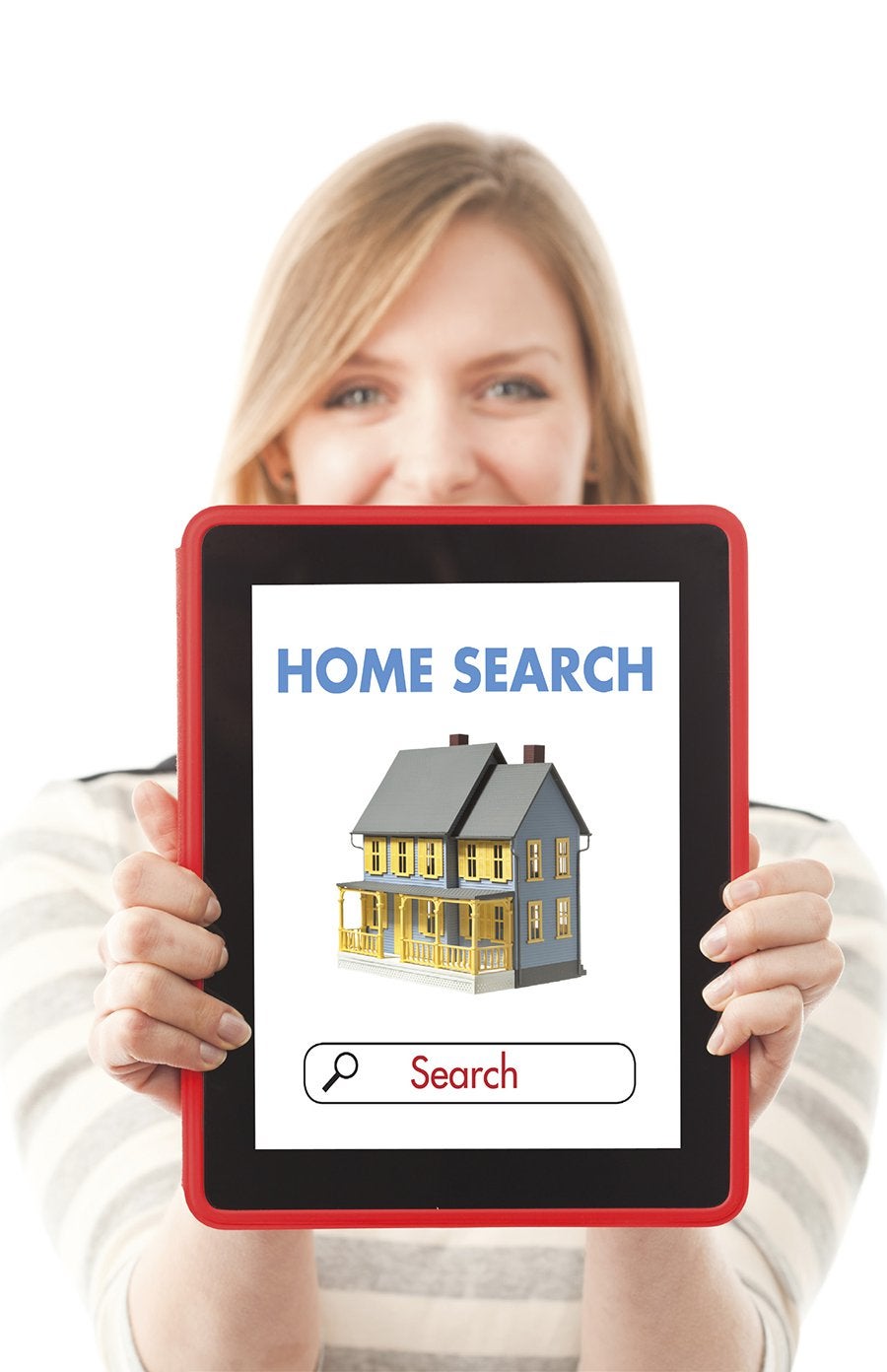 Die Don Pelletier Group, Inc., ist seit 30 Jahren im Immobilienmarkt in San Diego aktiv. Das Maklerbüro hatte über 220 handgeschriebene Zufriedenheitsberichte. Aber nicht einer davon war online. Weil immer mehr Hauskäufer im Internet nach einem Makler suchen, stand die Pelletier-Gruppe vor einem gehörigen Problem. Eine proaktivere Herangehensweise, die die Onlinepräsenz stärkt und neue positive Kundenbewertungen einbringt, sollte Abhilfe schaffen.
Die Lösung – Teil 1: Onlinepräsenz herstellen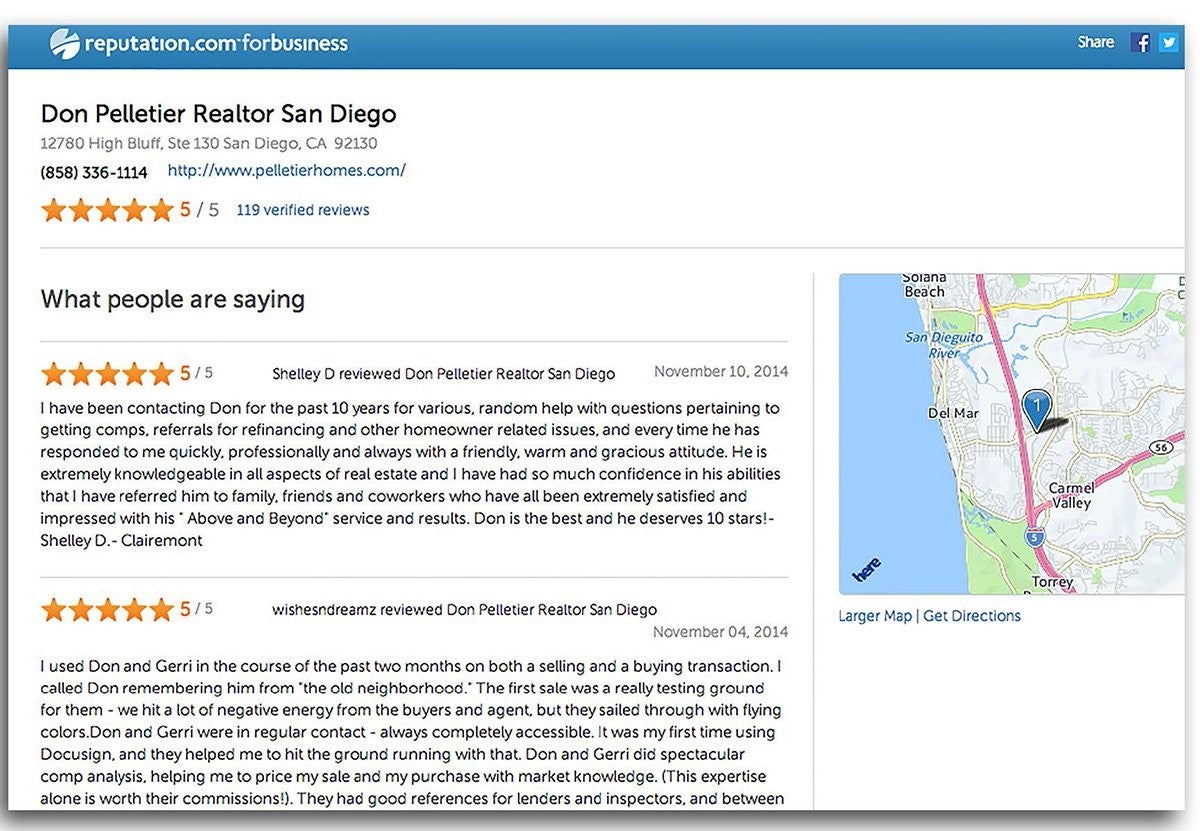 Reputation.com unterstützt die Don Pelletier Group, Inc. sei 2013 bei allen Fragen zum Online-Reputationsmanagement (ORM).
Zuerst bauten wir eine erste Onlinepräsenz für Don Pelletier auf, indem wir den Unternehmensnamen, die Anschrift und die Telefonnummer in ganz unterschiedliche Unternehmensverzeichnisse wie Google+ Local, Yellow Pages, Bing Local oder Yahoo Local eintrugen.
Außerdem entwickelten wir eine speziell auf Don Pelletier zugeschnittene Landing Page, auf der echtes Kundenfeedback automatisch veröffentlicht wird. Damit konnte das Büro erstmals Einfluss auf seine Onlinepräsenz nehmen.
Teil 2: "Für meine Kunden ist es super einfach, Bewertungen abzugeben."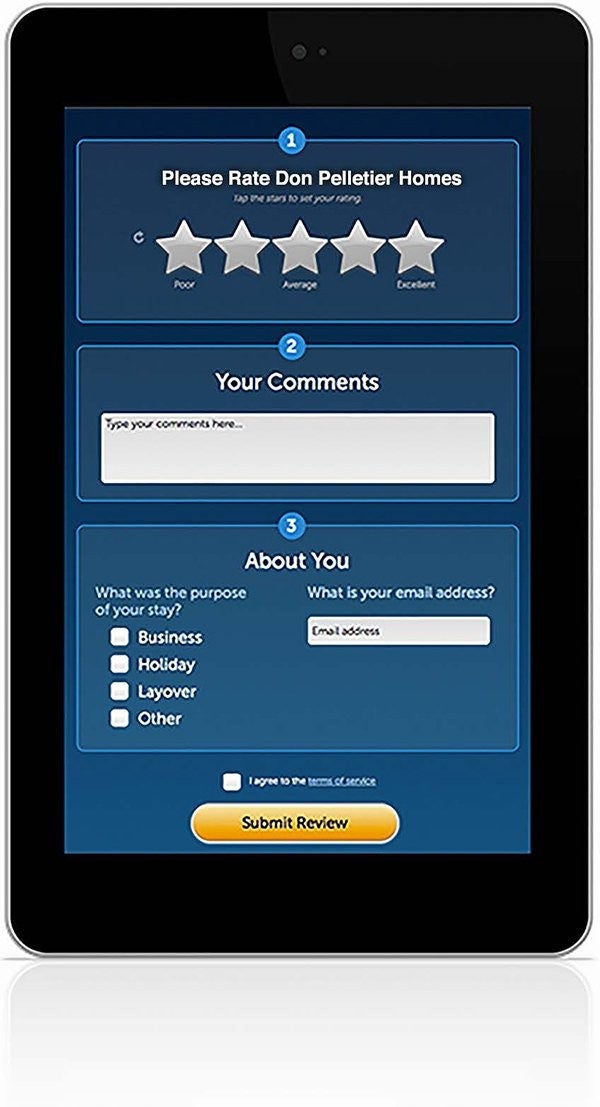 Bewertungen anfordern: Die treuesten Kunden von Don Pelletier erhielten E-Mails, in denen wir sie um die Abgabe einer Bewertung baten. Links leiteten zu den Bewertungsprofilen auf den Sites weiter, die die Onlinereputation am stärksten beeinflussen. Daraufhin stieg die Zahl der positiven Kundenbewertungen spürbar an.
Kiosk-Terminals vor Ort: Das von uns bereitgestellte Tablet-Kiosk ermöglicht Kunden, noch im Büro von Don Pelletier eine schnelle Bewertung abzugeben. Positives Feedback geht direkt auf die Landing Page von Don Pelletier Homes. Negatives Feedback geht an das Unternehmen, damit der Grund dafür ausgeräumt werden kann.
Bewertungen überwachen: Wir überwachten die Bewertungen, die zu Don Pelletier abgegeben wurden. Wurde etwas bemängelt, konnten wir sofort darauf aufmerksam machen und bei der Beantwortung helfen.
"Genau das brauchten wir!"
Ergebnisse
Mit der patentierten Technologie von Reputation.com gelang es Don Pelletier, seine Onlinereputation wesentlich positiver zu gestalten – auf allen führenden Bewertungssites. Der quellenübergreifende Reputation Score stieg von Null auf 833.
Recommended Customer Stories
Want more insights on
how to grow your business

with the only platform that brings together online reputation management and gives you the tools to take command of your customer experience?