This World Health Day, A Focus on the Patient Experience is Critical
The theme of this year's World Health Day is access to true universal healthcare, and on April 7, the World Health Organization joined forces with healthcare organizations worldwide to promote better access to care.
Part of promoting better access to care involves creating the best possible patient experience. We live in a consumer-experience economy where the ability to understand and manage patient consumer experiences is critical. The extent that hospitals and healthcare providers are doing that well is distinguishing those that are winning versus those that are losing.
The best approach is to think of this in four distinct areas. All four are interdependent; you can't do one well and ignore the others.
1. The Patient as a Consumer
Forrester and others have reported that organizations that lead in the patient as a consumer experience significantly outperform their competitors by 70 or 80%, and we're certainly seeing that as a company.
In our Healthcare Reputation Report, we've tracked the performance of clients that have been embracing the patient experience using our Reputation Score. The Reputation Score is a comprehensive measurement index ranging from one to 1000. It measures a company's or hospital's digital presence and how well they manage their patient experience. The score is calculated based on a number of different factors. It includes what patients are saying about their experience, how frequently doctors are reviewed, how recent those reviews are and how they're spread across online review sites, among other factors.
There are so many different channels where patients are sharing feedback, and the Reputation Score captures feedback from all those sources to come up with a comprehensive measurement of a provider's reputation with consumers. In our research, we found those with higher Reputation Scores typically have almost 30% higher revenue per bed.
2. The Employee
In healthcare today, organizations are giving a lot more consideration to the employees or team members that are embracing the importance of the patient experience.
Too many organizations, not just in healthcare, fail to understand and establish the culture in their workforce that embraces the vision of an elevated patient or consumer experience. Our healthcare clients often feel ill-equipped or haven't given it enough attention. It's one thing in the boardroom to have a strategic objective that you're going to elevate the patient experience. But it's another thing to transform a culture that has so many providers and nurses and team members — it's not an easy task.
It starts with understanding patient sentiment, but also employee sentiment. Is it clear to your team members what you're trying to do with your patient experience initiative? Do they feel supported? Do they have the resources in place to actually execute on that vision?
3. The Product
The product in healthcare may be the patient care, the actual procedure or the experience. Organizations must hone in on those product experiences by tracking and monitoring them.
What we offer with Reputation Score is not only the ability to see those reviews, but also to understand where there might be shortcomings. It gives providers the opportunity to respond quickly and effectively to patient feedback with the ultimate goal of improving the patient experience.
Organizations that have woven that into their strategies are, once again, showing much higher patient retention. This is an important metric for healthcare organizations; how well are we retaining those patients that are part of our healthcare network? If they are sharing positive feedback, how can we leverage that feedback to improve the patient experience overall? There's a direct correlation to these efforts and better patient retention.
4. The Brand
You see a lot of the large healthcare organizations — the Ascensions, the Kaisers, the Sutters and the Mayo Clinics — all have given a lot of thought on positioning their brand properly to create a meaningful patient experience. Organizations like these who've invested in building their reputation experience higher retention. The majority of patients would actually choose to go to that brand and pay more because there's a trusted relationship.
If brand reputation is compromised or unclear, you don't see that patient loyalty.
Accenture reported recently that 70% of Americans, age 40 or under, don't have a designated primary care provider. Their provider may be urgent care. Good organizations are thinking about that figure, and how they can create the best possible experience to attract and retain patients.
The other thing we discuss with our clients is how online reviews impact a patient's healthcare decisions. Data shows that positive reviews increase the likelihood that a consumer will choose a provider. The work we do to help our clients build and maintain a strong online reputation is correlated with driving patients into those hospital and clinic doors.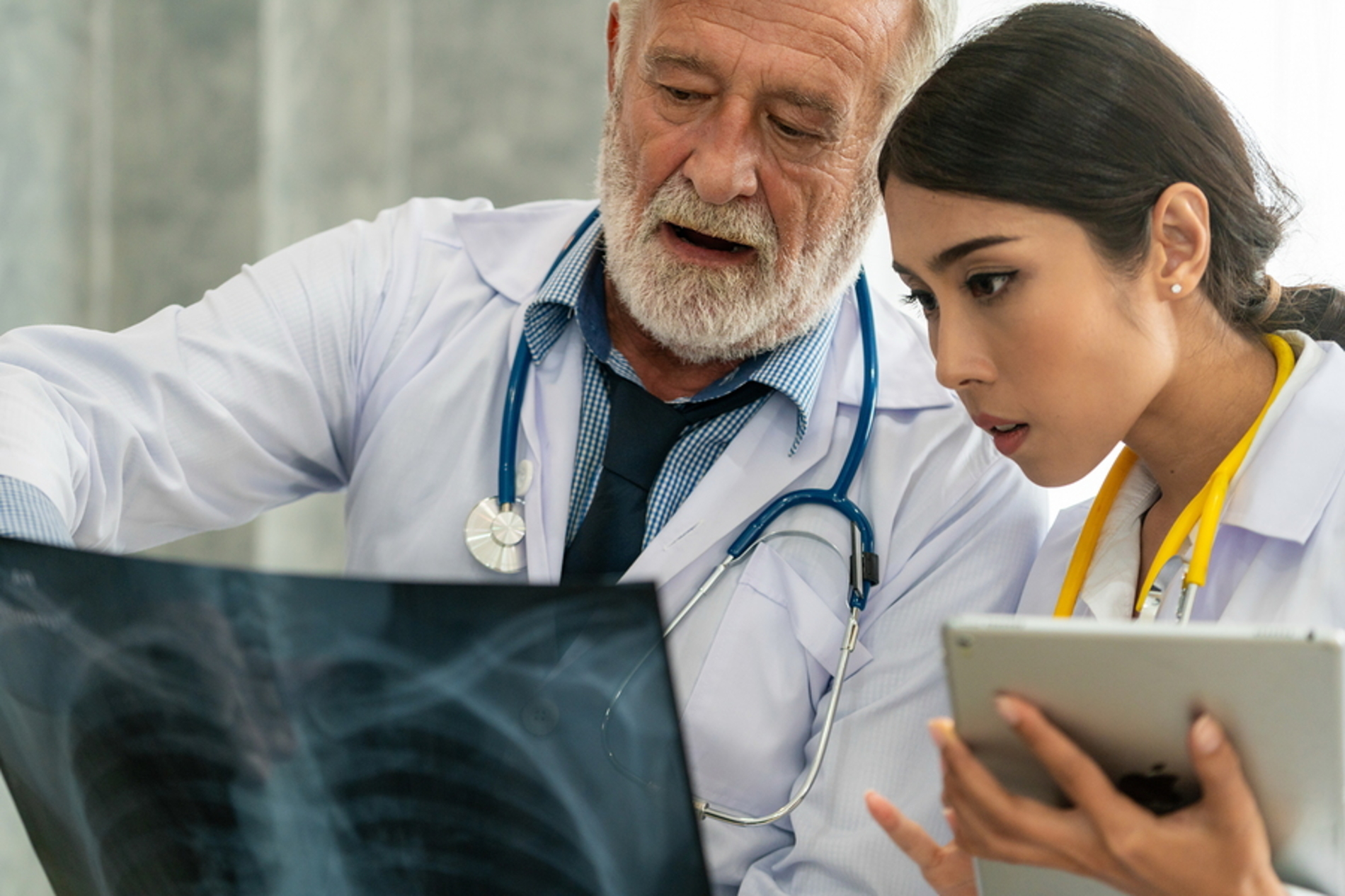 Healthcare is competing hard for patients. For many years, we built hospitals, and demand was so profound that patients would just show up. Today, cost pressures, discerning consumers and technology that's enabled procedures to be done in an outpatient setting, have all combined to put a lot of pressure on large acute care hospitals.
While there's still a demand for acute care hospitals, nobody wants to go to the hospital unless they absolutely have to. So, the hospitals are taking care of very, very sick patients. More and more large providers are investing in outpatient facilities, immediate care and urgent care. There are more investments in service lines such as cardiology or stroke clinics, or women's breast health centers of excellence. Organizations are looking very hard at the overall business to determine where they can leverage their core competencies to differentiate their brand from someone else's.
Healthcare is one of the last industries to turn the corner on this experienced-based economy that we're living in, and our solutions are helping to differentiate our client's healthcare brands by honing in on the patient experience.
Early in my healthcare career, we did surveys every three or four months, which offered a limited perspective on what patients thought about their experience. Today, it's very dynamic. Patients are able to comment on everything, from how easy it was to find that doctor to parking in their facility, to the wait time, to the patient encounter, to the bill.
We offer our clients the ability to track and act on that feedback and execute daily strategies, location by location, to elevate the patient experience. At the end of the day, that's how hospitals and health systems win.

Topic: Through Leadership
Want more insights on
how to grow your business

with the only platform that brings together online reputation management and gives you the tools to take command of your customer experience?