Conversational Surveys: What Are They and How Can They Benefit Your Business?
Every company that wants to optimize the customer experience needs feedback to make this possible. But getting customers to consistently give you their thoughts on what you're doing right and wrong can be an ongoing struggle.
Consumers have developed an aversion to long-form written surveys and a blindness to emails asking them to take action. One method that's emerging as an innovative and effective way to overcome that customer barrier is conversational surveying — collecting customer feedback via short, unobtrusive conversations commonly conducted using mobile messaging.
Reputation.com has developed a unique Conversational Surveys solution that's set to launch in Q1 2021. Read on to learn how this new approach can dramatically improve your survey completion rates and response times.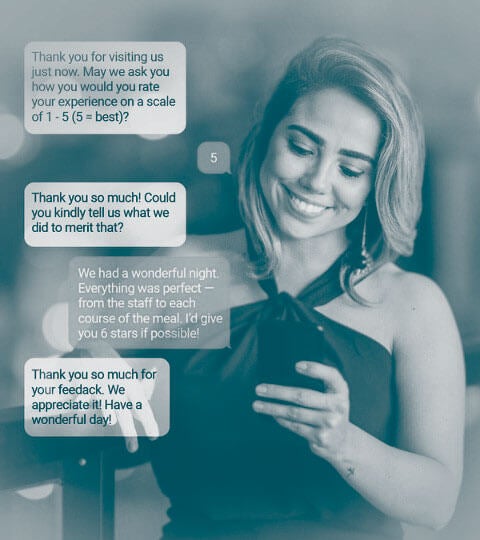 What Are Conversational Surveys?
Conversational Surveys take place through existing third-party messaging channels, such as SMS or Facebook Messenger, or they can be surfaced as a popup on a web browser. Unlike traditional surveys, these conversations are more informal, friendly and shorter in length.
Through a mix of images, texts, buttons, video and audio files, Conversational Surveys deliver a more casual and enjoyable way for consumers to share their feedback quickly. Additionally, these surveys reduce friction from the feedback gathering process and allow you to more successfully collect the insights needed to improve your customer experience.
Why Use Messaging for Surveys?
In the past, email was one of the top ways of reaching customers and distributing surveys. Unfortunately, this channel has become saturated. Now that 293 billion emails are sent each day, less than 25% of all emails coming from businesses are opened.
Fewer consumers check their email regularly outside of business hours, but more spend time sending and reading text messages, or communicating on social media and messaging platforms. In fact, messaging platforms are now one of the primary means of communication between people and brands.
Text message open rates are 4X that of email (as high as 98%!) 

1.3 billion people use Facebook Messenger each month

20 billion messages are sent between businesses and people on Messenger monthly

150 million people in the U.S. report using messaging apps

51% of people report that messaging apps have replaced other forms of communication

How Do Conversational Surveys Work?
Similar to a traditional survey, your company will come up with a set of metrics that it wants to measure from customers, as well as relevant questions to ask. After you've determined your metrics and questions, create a new "Conversational Survey" in the Reputation.com platform and add your questions to the Survey Builder. To maximize completion rates, we recommend limiting the number of Conversational Survey questions to three.
Depending on the customer's response to a particular question, our Conversational Surveys will use artificial intelligence (AI) to route questions in a logical direction. For example, if a customer mentions "long wait" in a response, the next questions can reference customer service matters instead of product issues.
Once all questions have been asked and answered, the survey ends by sending the customer a customized thank-you message. Optionally, and highly recommended, you can also surface a request for the customer to post their rating and comments to Google as a business review. This is an excellent way to generate more public-facing social proof from your survey initiatives.
The Benefits of Using Conversational Surveys
Conversational Surveys offer a wide range of benefits for consumers:
The surveys either use platforms that consumers are already using (SMS, Facebook Messenger, WhatsApp, etc.) or mimic their user interfaces so that respondents are more comfortable and likelier to engage.

They're a softer ask — instead of "Please complete this survey," which in the customer's mind could take 10 minutes or more to do, it's "Hey, can we ask you a few quick questions?"

Even though human interaction is absent, thanks to AI the chat still feels like a conversation and flows in the right direction to provide the most useful feedback.

These surveys are more engaging and fun for the consumer, and they can boost the value of your brand among participants.
Organizations that use Conversational Surveys benefit as well:
Conversational Surveys enjoy staggeringly higher completion rates than traditional surveys. Survey Sparrow reported that completion rates on chat-like surveys are 40% higher than other types. This results in even more feedback to fuel your CX efforts.

Most text messages are read within three minutes, so Conversational Surveys also produce faster feedback that allows you to act on hot issues quickly.

Easily turn a customer's feedback into a pre-populated Google review with just a couple more taps. This is a powerful way to build up even more social proof for your brand.

These types of surveys open new channels of marketing, giving your company additional avenues to introduce products and services to consumers.

Improved feedback leads to higher quality data to improve the customer experience. You'll not only have a higher volume of data but also more insights from a wider range of consumers instead of just the highly satisfied and highly dissatisfied customers.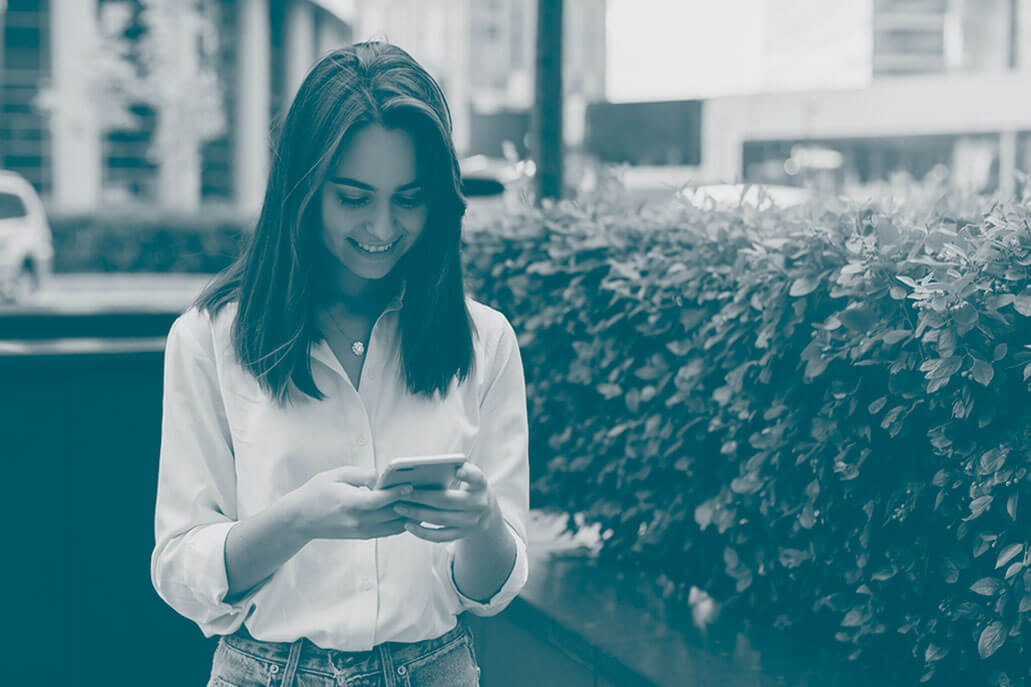 How to Take Advantage of Conversational Surveys
Our Conversational Surveys solution is set to officially launch in Q1 2021, and will be available to existing Surveys customers at no additional cost. To learn more about this innovative surveying method and start getting prepared now, reach out to your Customer Success Manager for more information. Not a customer yet? Email [email protected], and one of our team members will be happy to give you a demo!
Topic: Through Leadership
Want more insights on
how to grow your business

with the only platform that brings together online reputation management and gives you the tools to take command of your customer experience?